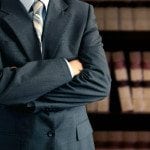 Shortly before Thanksgiving, our team gave some firm clients a lot to be thankful for.
Mike Nakamura settled a case for $3.25 million involving a pedestrian accident in Frederick County where a woman was run over in the crosswalk. As a result of the accident, both of her legs were crushed and almost amputated.
While her legs were saved, she has, however, been left with a permanent pain syndrome called CRPS (Complex Regional Pain Syndrome) essentially leaving her disabled. She has trouble walking, standing, and will be on narcotic pain and nerve medications for the rest of her life.