Shulman Rogers Personal Injury Lawyers
The law firm of Shulman Rogers has been representing clients in personal injury, medical malpractice and FTCA suits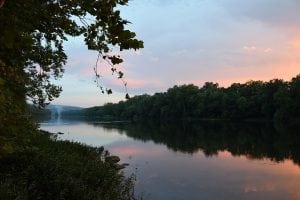 since 1972. Utilizing the full resources of our legal professionals, we work collaboratively, putting our clients and their interests first at all times.
We recognize that the people we represent often come to us in times of extreme stress. Our role as an advocate for their interests extends beyond the courtroom. Through honest communication and genuine empathy for their needs, we strive to make the legal system as simple and transparent as possible.
Cases We Handle
When you need a skilled attorney in Virginia, Maryland or Washington D.C., count on Shulman Rogers. We offer representation in:
Personal injury cases, including motor vehicle accidents, slip and falls, dog bites, child injuries 

and wrongful death claims.

Medical malpractice, including hospital negligence, misdiagnoses, birth injuries and nursing 

home abuse.

FTCA claims against military hospitals and other government personnel.
Discuss the details of your case with one of our attorneys today. Contact our office to schedule your free consultation.
Our Team
Our legal practice is co-chaired by Mike Nakamura and Karl Protil, together representing more than 50 years of experience. They lead a team of attorneys in our Potomac, MD office, where we are well positioned to provide service to clients throughout the Washington, DC metro area. Our lawyers take a collaborative approach to representation, drawing from their years of collective experience to solve difficult legal problems with creativity and a focus on getting results for our clients.
Available for Co-Counsel
Law firms and lawyers throughout the DC area often ask Shulman Rogers to serve as co-counsel on difficult cases. Other lawyers come to Shulman Rogers because they know we have the skills, experience and deep resources required to handle and win such complex cases. We can assist with federal tort claims, medical malpractice and more. Contact our office directly for information about joining our network.
*Accepting Rule 1.5 referrals and co-counsel arrangements in personal injury, medical malpractice and federal tort claims.