Client Focused with experienced personal injury strategies.
Shulman Rogers Injury Attorneys Fight For Your Rights.
Thinking creatively and tenaciously about outcomes. About what's in your best interests. Getting matters resolved, so you can get on with what matters to you. That's resolutionary thinking. And that's made Shulman, Rogers, Gandal, Pordy & Ecker, P.A., one of the largest, most respected Medical Malpractice and Personal Injury law firms in the Washington Metropolitan Area. Today, the firm's roster of highly skilled attorneys and other dedicated staff
Shulman Rogers was founded on a commitment to client service.
members are all guided by that same commitment. A client-first approach. A smart, efficient medical malpractice and personal injury practice. A relentless focus on problem solving. And an underlying compassion—for our clients and our community. It all adds up to resolutionary thinking. The kind of thinking you can count on from the people of Shulman Rogers.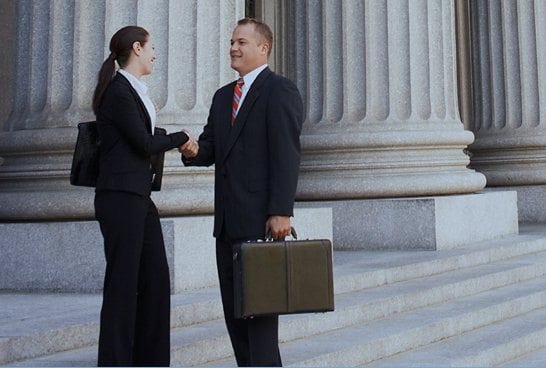 Co-Counsel Network
Law firms and lawyers throughout the DC area often ask Shulman Rogers to serve as co-counsel on difficult cases. Other lawyers come to Shulman Rogers because they know we have the skills, experience and deep resources required to handle and win such complex cases. We can assist with federal tort claims, medical malpractice and more. Contact our office directly for information about joining our network.

*Accepting Rule 1.5 referrals and co-counsel arrangements in personal injury, medical malpractice and federal tort claims.