Personal Injury Attorneys Serving Alexandria
If you are in Alexandria and considering legal action for a personal injury, it is likely because you suffered financial or emotional damage due to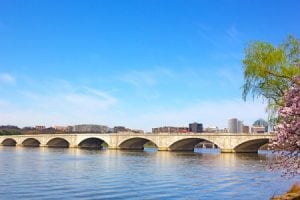 hospital bills, lost wages, ongoing trauma or long-term disability. In any of these scenarios, it is important to have a clear picture of the options available to you for seeking compensation.
In Alexandria, VA, the lawyers at Shulman Rogers have helped countless accident victims get a fair and fast settlement, so they can continue their recovery without additional stress. Our team knows the law and fights for the rights of our clients every step of the way, whether it's in court or at the negotiating table.
Personal Injury Cases We Handle In Alexandria
Our personal injury law team brings a diverse set of experiences and backgrounds to every case we handle. Working in a collaborative environment, our lawyers draw on a wide range of expertise to get results in the following types of cases:
Accidents, premises liability (slip and fall), dog bites and other injuries. Whether you have been hurt in a traffic accident or as a result of someone's negligence in another way, Shulman Rogers may be able to help you get the compensation you need for a stress-free recovery.
Medical malpractice and hospital negligence. The first rule of medicine is to do no harm, but sometimes — whether due to an overworked physician, a diagnostic error or equipment failure — a trip to your doctor can leave you in worse shape than before. Contact the lawyers at Shulman Rogers for representation that puts your needs first.
Wrongful death. Wrongful death claims are often highly emotionally charged. During this critical time, it's important to make smart choices that protect your long-term interests. That is where Shulman Rogers comes in. We may be able to help you recoup funeral costs and ensure that your financial needs are met while you focus on processing your grief in a healthy way.
FTCA claims against the government. With more than 40 years of experience serving clients in Alexandria and throughout the Metro D.C. area, the Shulman Rogers team is well-versed in the intricacies involved in bringing injury suits against the federal government under the Federal Tort Claims Act. Unsure of your options following an accident involving a government vehicle or medical malpractice in a veteran's hospital? Give our office a call to schedule a free consultation.
Every personal injury claim is different but, generally speaking, our lawyers can attempt to seek compensation for:
Medical expenses, including emergency care, ongoing hospital bills, prescription drugs and any required physical therapy or rehabilitation following an accident
Lost wages and lost earning potential due to time spent in the hospital, long-term disability or diminished working capacity
Costs associated with a wrongful death, including funeral expenses and loss of spousal support
Punitive damages such as pain and suffering, post-traumatic stress and other long-term psychological consequences
The first step in determining what damages can be sought is to schedule a free consultation with the personal injury lawyers at Shulman Rogers. Get started today and discuss your legal options.